How to choose luxury hotel outdoor furniture?
18-11-2022
Hanse Furniture has worked with some amazing hotels around the world to supply them with luxury outdoor hotel furniture for all types of outdoor areas, which means we have extensive experience with specifications from a manufacturer's perspective. Here are 5 tips for choosing hotel outdoor furniture: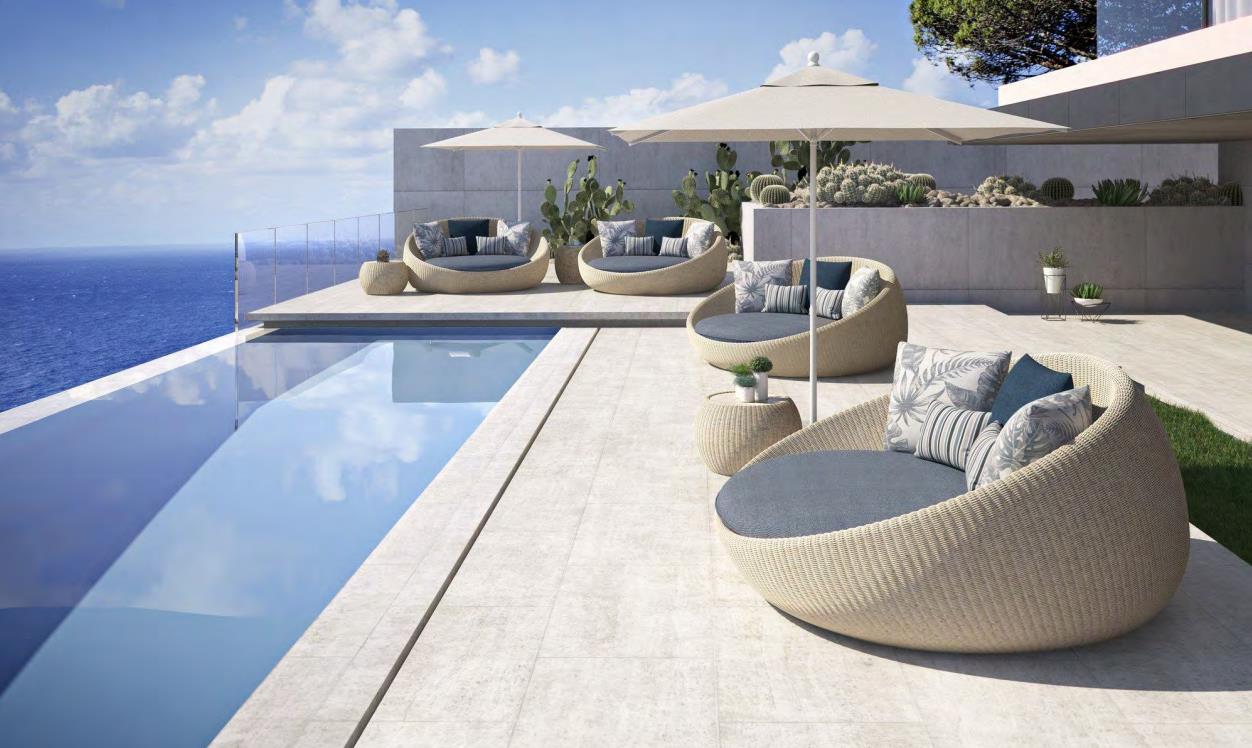 1、 Define the environment you want to create by choosing outdoor hotel furniture.
The luxury hotel patio furniture you choose has a big impact on the theme and terrain you want to craft. Does the interior and exterior of the hotel reflect the theme or are products completely different? For example, if your hotel has a classic theme, you might also consider classic and elegant luxury hotel patio furniture designed in neutral tones. If your interior is ultra-modern and ultra-modern, you can embody this with ultra-modern designs and vibrant colors. The colors you choose can have a big impact on the theme of your hostel, neutral tones will have a cozy effect, while bright colors will be more warm and drinkable. Matching your internal and external environments will help with the process.
2.、Consider the influence of weather.
What kind of weather do you get? For some parts of the world where the sun is available year-round, this may not be a problem. But, for example, if you live in an area of the world that is hit by hurricanes, you also need outdoor furniture that can move smoothly in short periods of time. So, you may also need outdoor furniture that is not affected by these factors.
3.、Maintenance
Are you ready to protect your luxury hotel patio furniture on a regular basis, or do you need furniture that can be left outside for long periods of time without protection? The answer to this question will heavily influence the type of patio furniture you choose. Some materials, such as aluminum, require no protection at all and can be left outside for long periods of time. While other gear, similar to iron, can rust smoothly, so routine maintenance can be done to keep it looking good.
4.、Easy to move
It is important to consider how often you move your luxury theater cabinets, as this can affect the ease of movement. Do you need to be able to move your outdoor furniture quickly in extreme rainfall conditions, or do you need to smoothly clear your outdoor space for events? If so, you may want to choose furniture that is easy to move. However, if you intend to keep the furniture in place at all times, heavier furniture may be better, with the added benefit of not being moved by guests.
5.、Research Manufacturers Early
Choosing hotel furniture is an important part of purchasing. When we purchase hotel cabinets for design, we must consider many factors in order to choose a better manufacturer.

Hotel furniture must first consider choosing healthy and environmentally friendly materials; outdoor hotel furniture is the material carrier of customer service. The individual style of the cabinet should be coordinated with the overall style of the hostel; moisture-proof, stain-proof, fire-proof and high-temperature-resistant equipment should be considered when configuring furniture; guest apartments, coffee shops, and conference apartments are places where guests often come and go. The joinery in these places must consider the functions of wear resistance and drop resistance when customizing.