Tips for buying outdoor furniture
11-03-2022
Consider Your Weather
Is your weather hot and dry, or do you live near the coast? Does it rain often? Does the midday sun beat down on your outdoor space? These are all important questions to answer before selecting outdoor furniture because outdoor exposure is hard on all furniture, no matter the climate. Hot, dry conditions can make wood splinter and crack, while frequent moisture can promote rot. Strong winds can send aluminum furniture flying; iron won't blow away but also won't stand up to salty air. The sun is perhaps the worst of all. It dulls and discolors paint, bleaches fabrics and wood, and generally degrades plastic and other synthetic materials.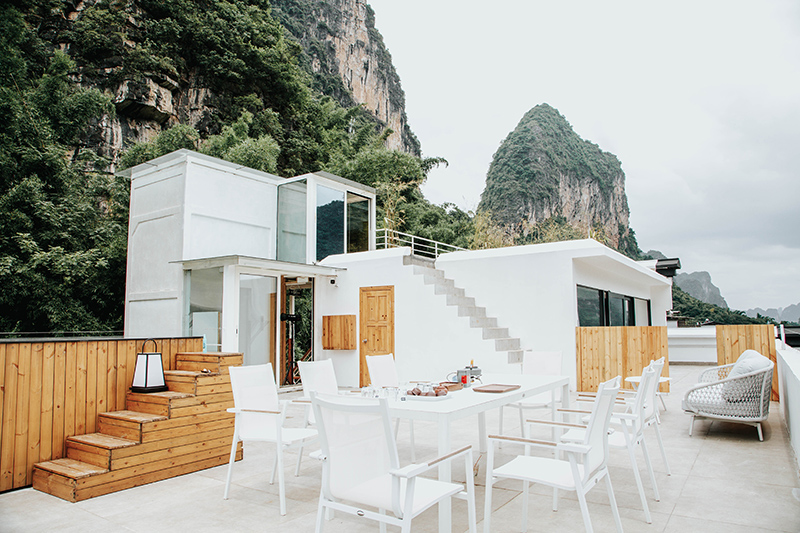 Measure Your Outdoor Space
Consider how much space you have and how it's shaped. Is it a long and narrow balcony or a broad and wide deck? Much like furnishing a living or family room, use the area and shape of your outdoor space to determine the size of your outdoor furniture and the potential groupings it will accommodate. Most importantly, make sure to leave enough space around your furniture to walk around comfortably. Apply the same principles for traffic flow that you would use indoors.
Before you head out to shop for furniture, make a quick sketch of the space, measure its dimensions, and jot them down on the drawing. Bring the drawing and a tape measure with you to the store. Unless you're spatially gifted, it's too easy to get the proportions wrong in your head and end up choosing furniture that's too small or, more likely, too big for your space.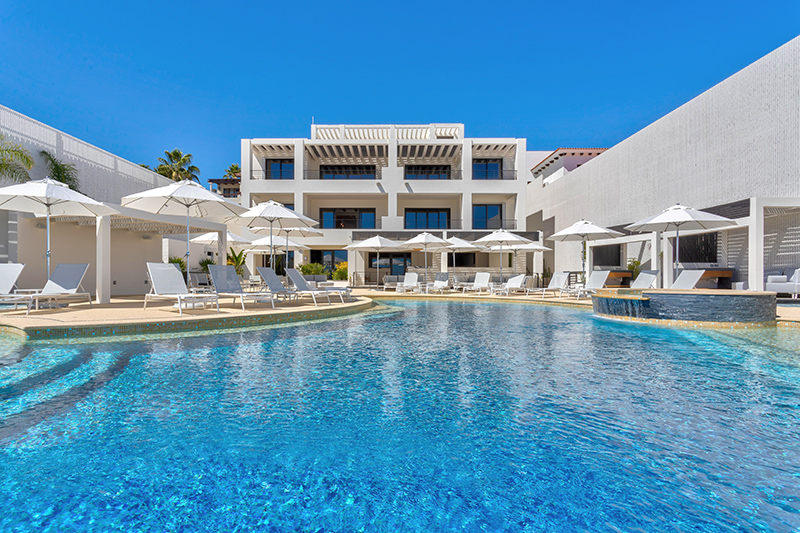 Determine Where You'll Place the Furniture
Is your patio or outdoor space exposed to the elements, or do you have any overhead covering? Will your furniture rest on soft ground and grass or on a hard surface, such as a wooden deck or a paved patio? This helps you choose materials that are a good match for your environment and surroundings. For example, don't place soft woods such as pine on a grassy surface and in an exposed area. The moisture from the ground can cause the wood to rot. Moisture can also cause some metals to corrode.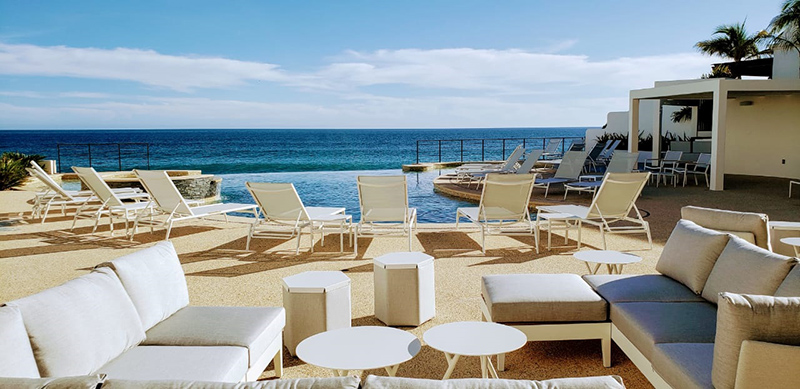 Consider Your Budget
In the end, your budget determines what you can buy, but it's wise to the buy the best furniture you can afford, since quality furniture offers more value than cheap products that won't last. If you're economizing, there are some options to ensure you get the best quality for your money.