Traditional Outdoor Furniture VS Modern Outdoor Furniture
15-02-2023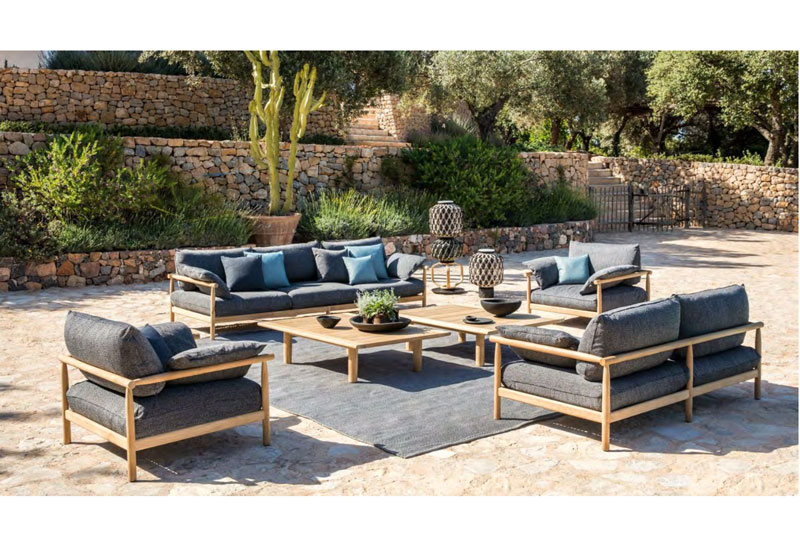 When it comes to outdoor furniture, there are so many different styles and materials to choose from. From traditional wrought iron designs and cast aluminum frames to modern metal pieces and glass tabletops, selecting the right style of furniture for your space can be a daunting task. In this blog post, we will explore the differences between traditional and modern outdoor furniture, helping you select the perfect pieces for your space.
Traditional Outdoor Furniture


Traditional outdoor furniture is often characterized by its ornate details and classic aesthetic. Common materials used in traditional designs include wrought iron, cast aluminum, wood, or wicker – although some more contemporary designs may also incorporate synthetic fabrics like nylon or polyester into their construction. Popular patterns found in traditional outdoor furniture vary greatly depending on region but typically feature intricate scrollwork or floral motifs as well as solid colors such as black or white.
In addition to adding visual interest to an area, one of the key advantages of choosing traditional outdoor furniture is its durability – these pieces are designed with longevity in mind and can withstand all weather conditions when properly maintained. On the downside, however, they do require regular maintenance such as cleaning/waxing surfaces regularly or re-sealing exposed joints every few years which can be time-consuming for busy homeowners.
Modern Outdoor Furniture


In comparison with its traditional counterpart, modern outdoor furniture features sleek lines with minimal embellishments along with bold pops of color that make it a great choice if you're looking for something that stands out from other backyard décor items while still being able to blend in seamlessly with existing design elements.
Materials used in modern designs range from metal frames (aluminum is popular due to its lightweight properties) concrete benches decorated with colorful mosaic tiles; glass tabletops; thick plastic chairs; even reclaimed wood planters! While these pieces tend not to be quite as durable nor require labor-intensive upkeep as their classical counterparts they offer much more flexibility when it comes to individualizing a space since each piece has been crafted specifically for functionality rather than simply ornamental purposes alone.
Comparing Traditional And Modern Outdoor Furniture
When trying to decide between purchasing either a traditional piece versus something more up-to-date it helps to consider how each style accents a particular environment - especially when making decisions about what type of material should use given the climate where life has the option to choose natural fibers (e g wicker rattan etc ) metals plastics composites etc. Additionally, also think about the overall design aesthetic whether prefer look an ornately detailed bench with completely curved arms scrolling backrest patterned cushions minimalist chaise lounge contemporary bistro set dark stained teak table brightly colored fiberglass chairs - both options provide a great deal of comfort function just depends upon personal preference needs.
Furthermore, another factor considers lifespan whereas some materials may last longer than others those constructed using synthetic resins need to be replaced sooner due to exposure outdoors over time. Ultimately important remember no matter which route is taken will likely end up paying for quality products regardless so the best bet to the highest grade possible affords to ensure longevity and satisfaction investment made.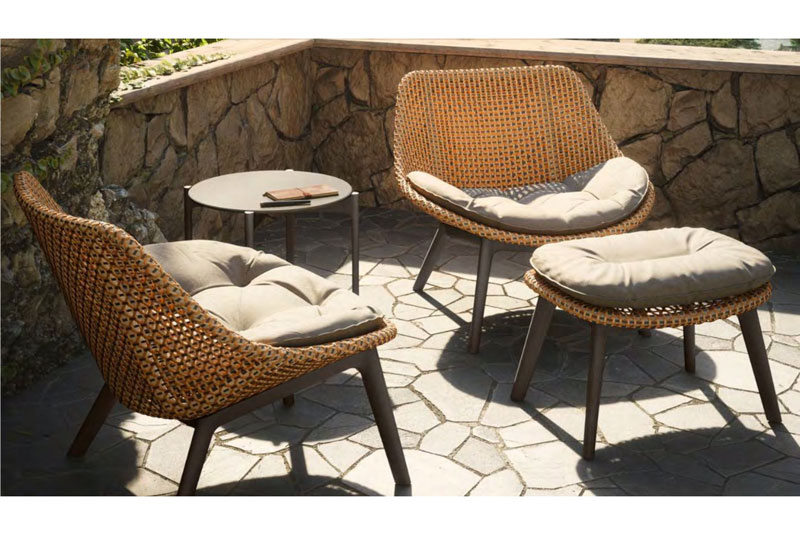 Choosing The Right Outdoor Furniture For Your Space
Once you've narrowed down the selection process selecting the right style begins About aesthetics key focus finding a balance between form and function say example if want to add a touch of luxury balcony opt for plush seating low profile coffee table to create an atmosphere of relaxed conversation seating arrangement should reflect necessity entertaining guests arranging several smaller clusters allows everyone mingles freely without feeling overcrowded.
Conversely small patio might better suited single large item like sectional sofa help conserve valuable square footage Also keep mind weather conditions particularly during summer months fabric choices might affect comfort level sun bleaching fading why recommended invest quality UV resistant covers accessories Lastly never overlook importance durability good idea check warranty information before investing any type furnishings ensure getting most bang buck!
Conclusion
From timeless classics to new age trends there is plenty of variety available pick fits your taste and budget Whether searching for cozy nook weekend getaways stylish centerpieces host barbecues pool parties always nice have a wide selection choose makes it easier narrow down the perfect fit home When shopping around don forget pay attention overall design aesthetic functionality climate material durability maintainability warranty all contribute creating ideal setting enjoy friends family alike Hopefully this guide gave insight into world beautiful functional comfortable garden furnishing possibilities!